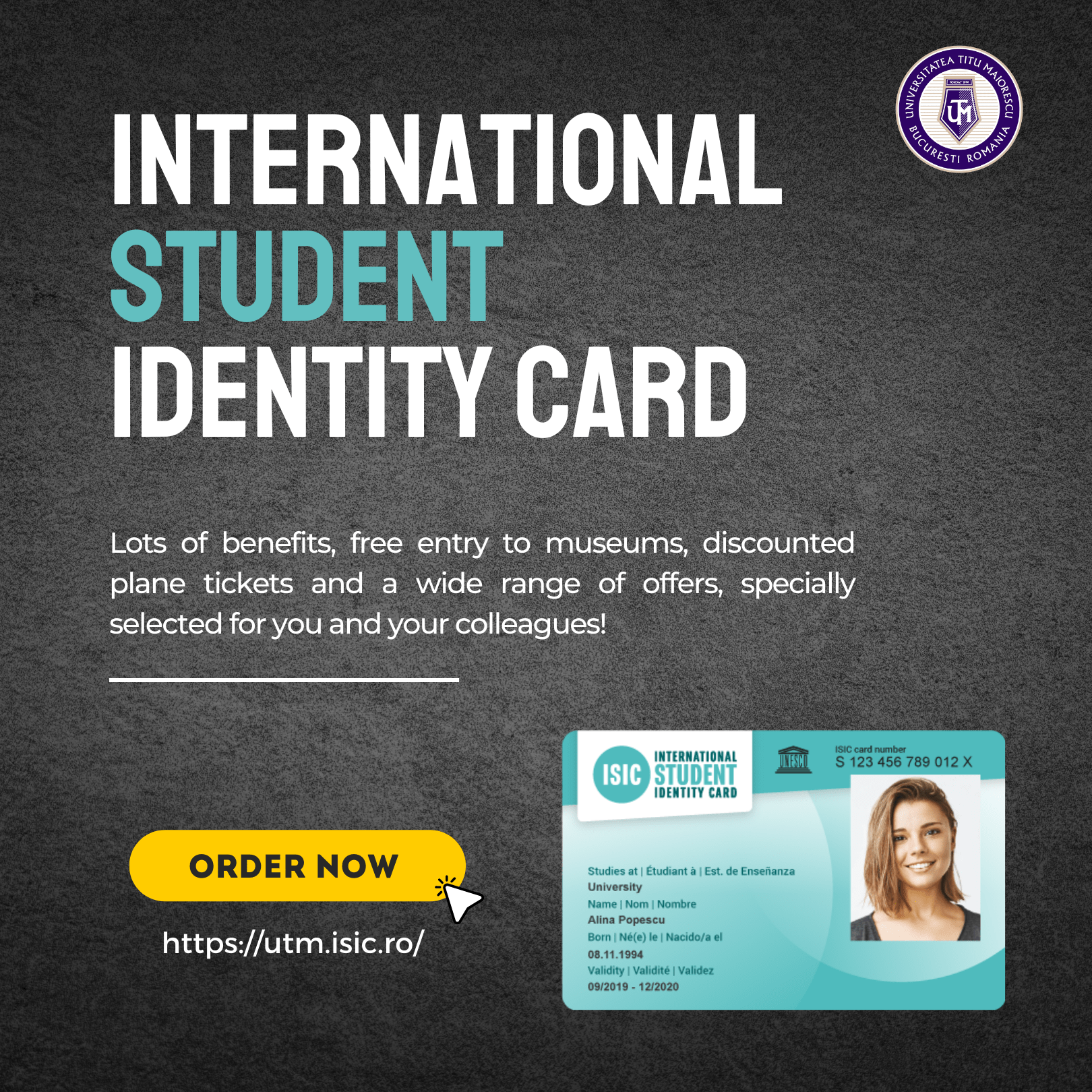 Starting with the 2022-2023 academic year, Titu Maiorescu University students benefit from the International Student Identity Card (ISIC).
ISIC – UTM is the most advanced student ID card! All UTM students can obtain it in digital format, in just 3 minutes.
Your benefits as a student:
ISIC – UTM ID card is fully recognized and used in more than 138 countries. Thus, your ID card will be useful both in Romania and wherever you travel!
You can save more than 7. 000 RON per academic year just by using your ISIC card as often as possible in your activities both in Romania and abroad.
Top international and national discounts with your ISIC-UTM ID card:
You can check the list of discounts in Romania – HERE
You can check the list of international discounts – HERE
How can you get the ISIC card?
You can get the ISIC-UTM card in just 3 steps. Simple and fast.
1.Click the order button HERE
2.Fill out the form and pay the fee at a special price for UTM students (only 30 RON/academic year*)
3.Install the ISIC app and activate your digital card

*The fee is paid only once, when the ID card is issued. After one year, you can revalidate your ID, following the same simple procedure and paying the same fee.