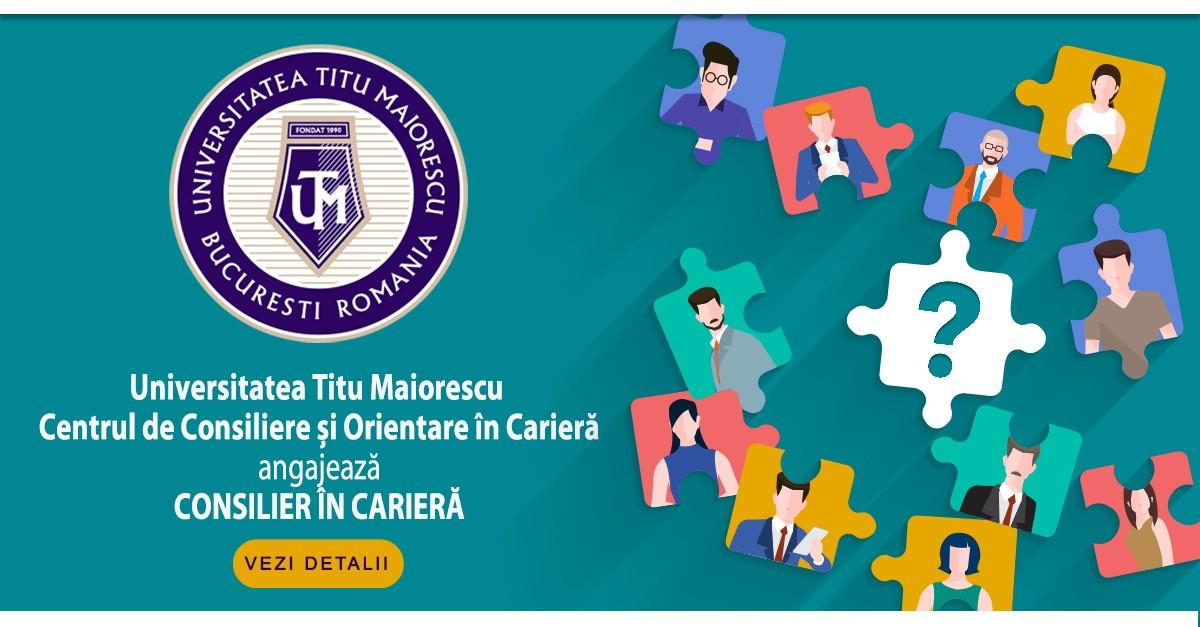 Titu Maiorescu University
The Career Counseling and Guidance Center
is hiring a
Career Counselor
We are looking for a colleague with:
– career guidance and counseling skills – individual and team work;
– thee ability to elaborate and facilitate workshops for soft-skills development;
– English language; technical skills;
– learning skills; motivation for self-development; responsibility;
– minimum 3 years of experience in doing similar activities;
– scientific research skills and doctoral studies in psychology are an advantage;
We are offering:
– flexibility and job crafting possibilities;
– supervision and teamwork;
– real opportunities for professional development;
– financial stability.
Candidates are invited to submit their applications by September 24, 2020 to ioana.manea@prof.utm.ro. Applications should contain personal CV, a letter of intent and a proposal for a career orientation process for 300 of the students of the Faculty of Informatics /of the Faculty of Medicine of TUM (2000 words max.).