Titu Maiorescu University exhibitor at EAIE Rotterdam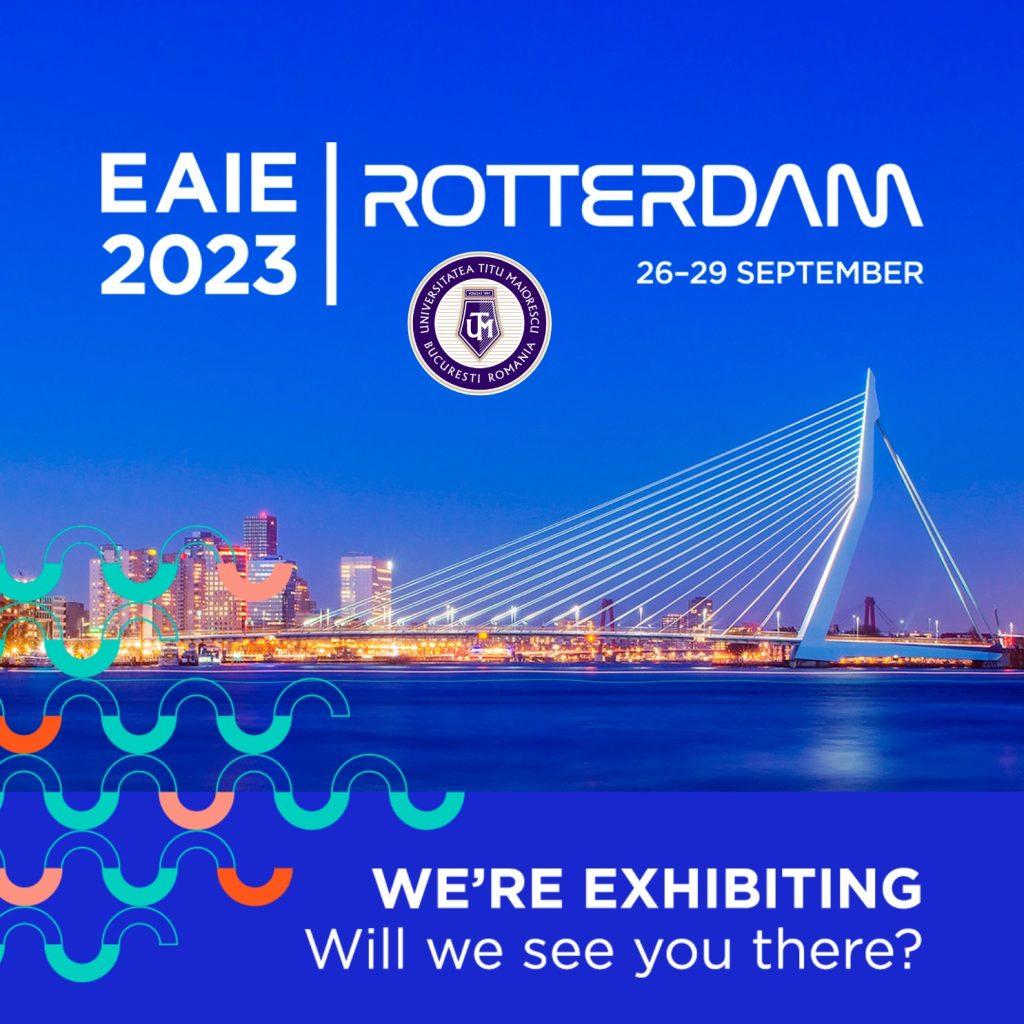 It is already a tradition for Titu Maiorescu University to be present at the EAIE International Education Conferences.
The 33rd Annual EAIE Conference and Exhibition takes place between 26–29 September in Rotterdam, the Netherlands. This year's conference theme is "Connecting currents" and the event will take place at Rotterdam Ahoy. TMU represents the private higher education sector at StudyinRomania stand (Booth D42).
Titu Maiorescu University contributes to the consolidation of international relations in Romanian higher education sector, having the openness to build partnerships with other international universities participating in EAIE and to attract international students to Romania.
TMU offers international students the opportunity to study in English at the Faculty of Medicine and the Faculty of Dental Medicine and supports those interested in studying at the other programs by organizing the Preparatory Year for Romanian language. The university also provides a lot of benefits that help the integration of international students: a digital campus in a European capital, career counseling, free medical services, places available in the university dormitory, canteen and cafe, diplomas recognized in Europe.
Titu Maiorescu University is accredited by ARACIS (member of ENQA) and affiliated to EUA, AUF, EUSA and Erasmus Charter for higher education.