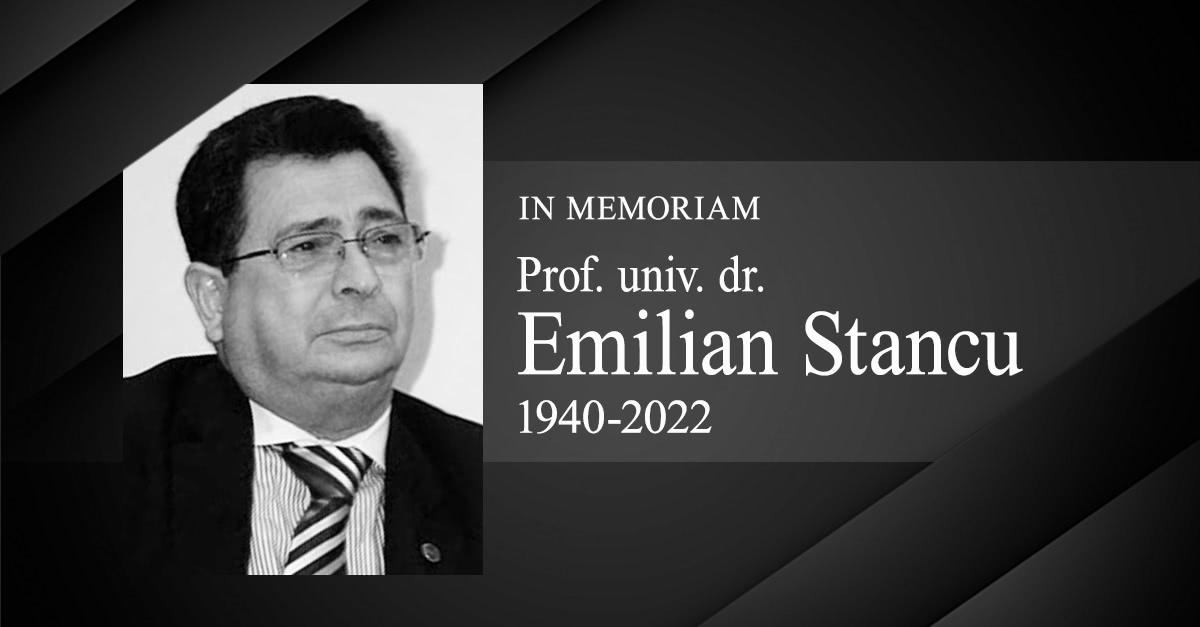 Titu Maiorescu University of Bucharest expresses its deepest regrets at the departure of the university professor Emilian Stancu. The departure of the Professor is a loss for the field of law and, at the same time, for the Maiorescian academic community.
Professor Emilian Stancu was a prominent figure in the Romanian legal sciences. He has dedicated his entire career to law, higher education and scientific research, during a prodigious activity, as a practitioner – lawyer, member of the Bucharest Bar -, university professor, researcher, mentor, doctoral supervisor, author.
As a university professor, he was a pioneer in a field of major importance, Criminalistics, his name becoming synonymous with this fundamental discipline, as an emblem of academic and scientific excellence. His work, consisting of treatises, university courses, studies and articles, and the activity of great complexity and openness have built and established the prestige of a personality of Romanian law. Dedicated, by vocation and passion, to his university career, he was, for over two decades, a professor at Titu Maiorescu University in Bucharest, dean and teacher of the Faculty of Law.
For Titu Maiorescu University, Professor Emilian Stancu was one of the elite members of the academic body, professor, mentor and teacher. In his capacity as Professor and Dean, he made an important contribution to the development of the Faculty of Law – today, one of the best faculties in the country, recognized as such and abroad – and to the overall evolution of Titu Maiorescu University. Respected for his university and professional prestige, for the value of his teaching and scientific work, loved for his dedication, empathy and charismatic way of relating and collaborating, His Majesty was an exemplary personality, an academic and human role model for student and graduate promotions. an entire university community.
Titu Maiorescu University loses a founder, a Professor and a Master of Law. Beyond time, Professor Emilian Stancu will remain forever in the University Pantheon.
Deeply saddened, the entire University community mourns the parting of its Professor and sends its sincere condolences to the grieving family. May God rest his soul!
Titu Maiorescu University Communication and Press Relations Office
30 March 2022