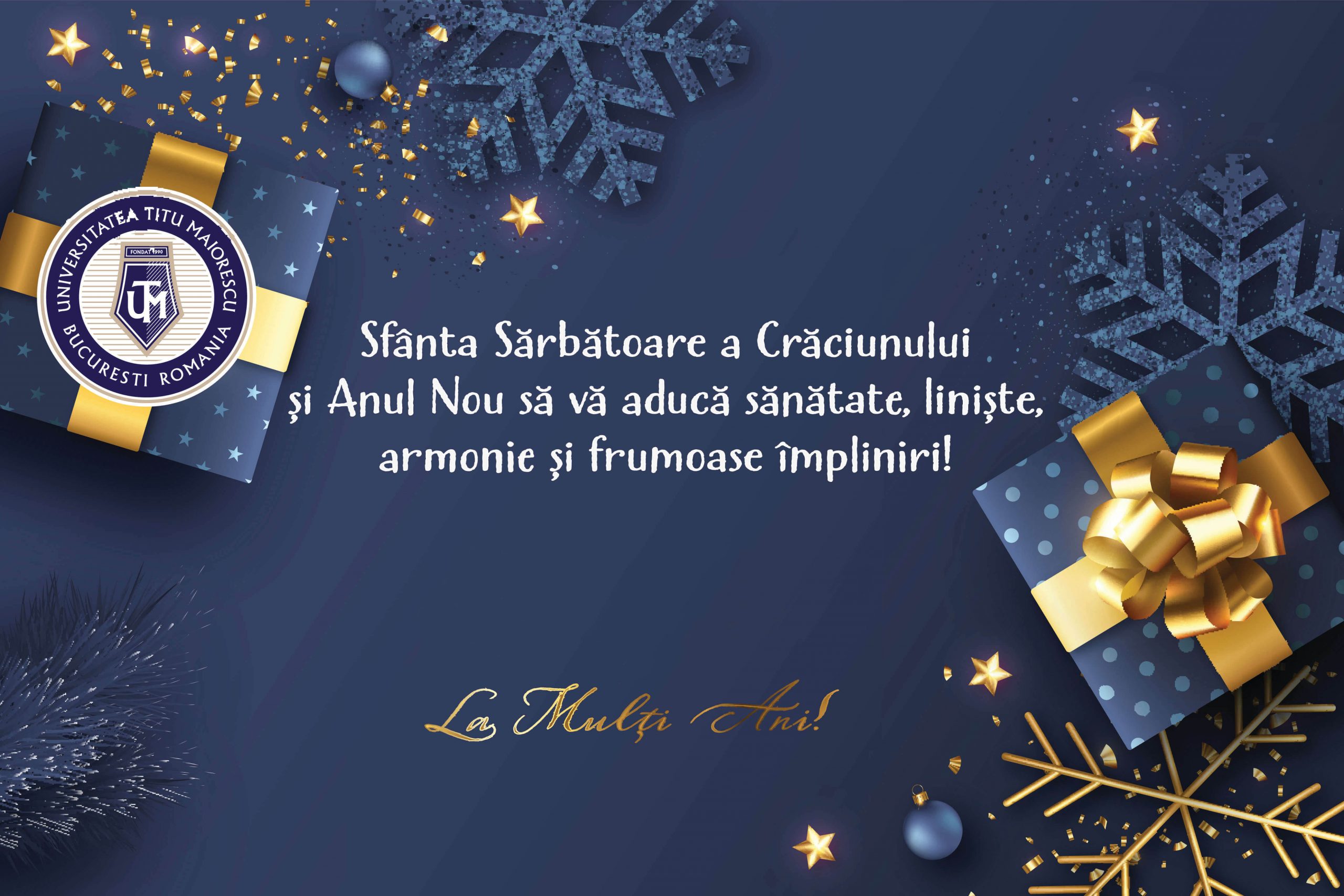 Dear and esteemed colleagues,
The New Year is another reason for joyful moments shared with family and friends. And because, this year, the sharing of this joy is done with great care and caution, we hope that we will all see each other well and healthily in the new year.
My esteemed colleagues! Thank you for the trust you have invested us with in 2020 and thank you for being supporting the entire management of the University in the effort to overcome the special challenges of this unusual year of university education. We owe it to ourselves to support each other through all the activities we will carry out in 2021, still proving a pragmatic, efficient and performant spirit, guided by competitive and ambitious objectives. Let's put our trust in all of us, to be well equipped in the spirit of law and justice, to be brave and ready to face any changes or challenges, able to seize on all future opportunities.
Dear colleagues! Let's not forget that we are meant to support the young people who study in our University in making the best professional and life choices for their future, thus consolidating the destiny of our University at the same time!
Dear colleagues! I wish, for all of us, a New Year full of health, hopes, great achievements, prosperity and harmony, both in our homes and in our shared home: Titu Maiorescu University!
HAPPY NEW YEAR!
God bless the Maioescriens!
President,
Professor Iosif R. URS, PhD
Rector,
Professor Daniel Cochior, PhD
31 decembrie 2020