Academic calendar
2020/2021
The academic year 2020/2021 starts on 1st October 2020. Between 21st December 2020 and 3rd January 2021 is the winter holiday. Classes start again on 4th January and end on 17th February. Between 18th January and 7th February, the exams for the first semester are organized. The break between the semesters is from 8th February to 14th February. On 15th February the second semester starts and lasts until 23rd May. Exams for the second semester are organized between 24th May and 13th June.
NOTE: The end of the second semester is different for the final years. Extra exam sessions to retake the exams can be organized in July and September.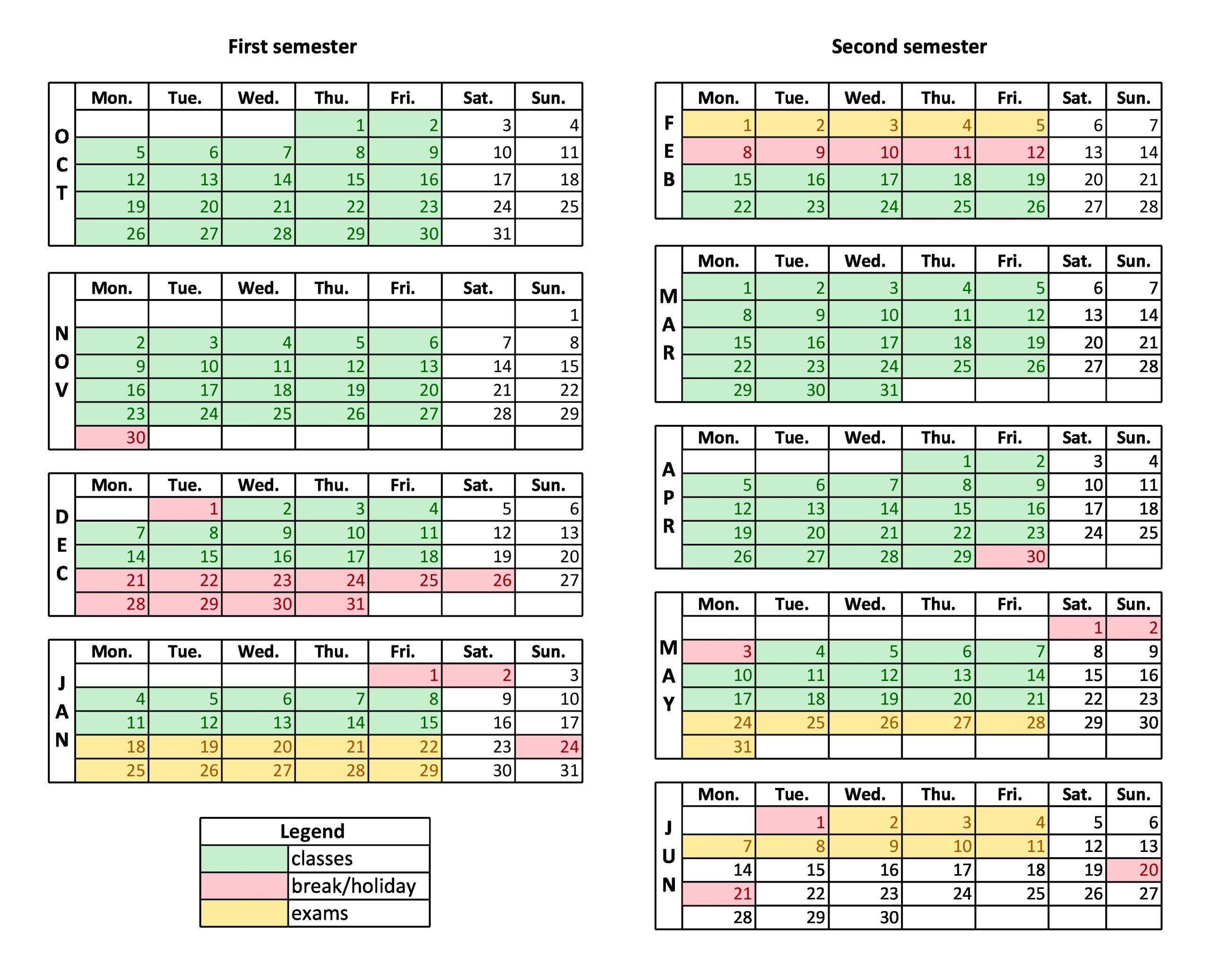 Download the calendar here.