The research project "System for early diagnosis of septic shock by non-invasive exploration of oral microcirculation" carried out by a team of researchers from the Faculty of Medicine of Titu Maiorescu University, led by Prof. univ. Dr. Daniel Cochior, was nominated as a finalist in the "Research Project of the Year" section of the Romanian Healthcare Awards.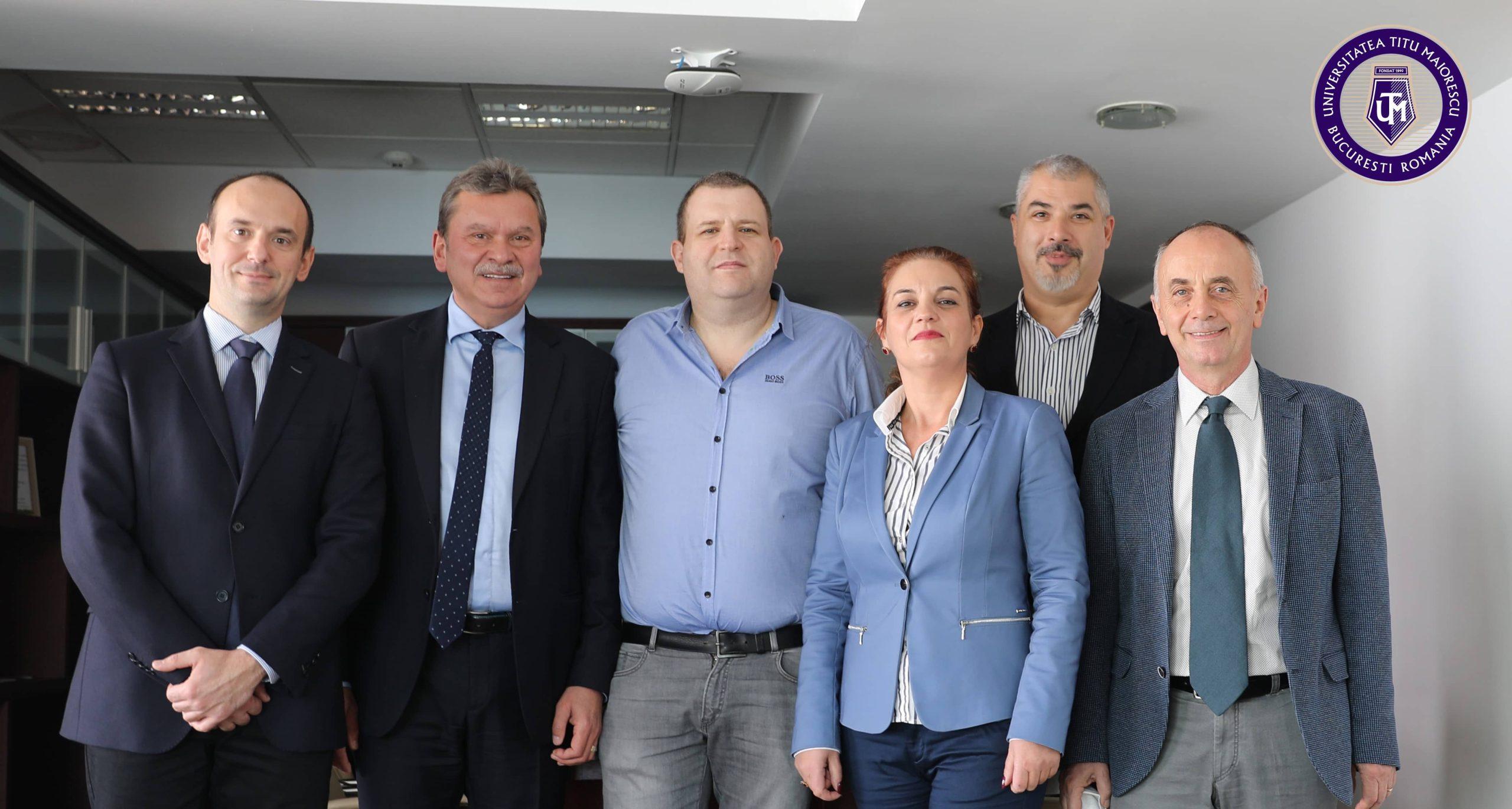 Romanian Healthcare Awards (Medical Community) is the first and largest international jury competition dedicated to doctors, medical teams and hospitals in Romania, an event recognizing innovation and excellence in health, which aims to identify and appreciate examples of good practice in the Romanian medical system, individual and team successes.
The research refers to a hardware and software solution used for early diagnosis, non-invasive, in emergency medicine.
Videocapillaroscopy allows the monitoring of any disease (timely and non-invasive) that affects the microcirculation being a method of interest in the study of blood microcirculation that facilitates the possibility of examination of small vessels in patients, in vivo. Alteration of capillary microcirculation in a particular sector may, in fact, be the only definite documentation of the onset of a disease. The possibility of detecting microvascular abnormalities in the early stages with the help of video capillaryoscopy opens new diagnostic and research opportunities.
With the help of the hardware model, data are collected from the microvascularization of the oral mucosa (morphological and dynamic) that the software processes, in order to diagnose from the beginning the incipient systemic microvascular changes (which precede the development of septic shock with multiple organ dysfunctions from various pathological conditions ) for the early establishment of intensive care measures.
The research topic is the subject of patent application no. 132846 AO / RO-BOPI 10/2018 (DIGITAL VIDEOCAPILAROSCOPE – Cochior Daniel, Gorecki Gabriel Petre, Custură Crăciun Dan, Stoica Radu, Moldovan Horațiu, Dorobanțu Lucian Florin) and a doctoral thesis and won numerous national and international awards.