"TITU MAIORESCU" UNIVERSITY OF BUCHAREST FACULTY OF MEDICINE
proudly invites you to participate in the
NATIONAL CONFERENCE WITH INTERNATIONAL PARTICIPATION OF THE FACULTY OF MEDICINE
"INNOVATIVE TRANSDISCIPLINARY APPROACHES IN MODERN MEDICINE"
IVth EDITION, BUCHAREST, 24th-26th of JUNE 2021
This scientific event is credited by the RMC with 18 EMC credits with address no. 6116/22.04.2021.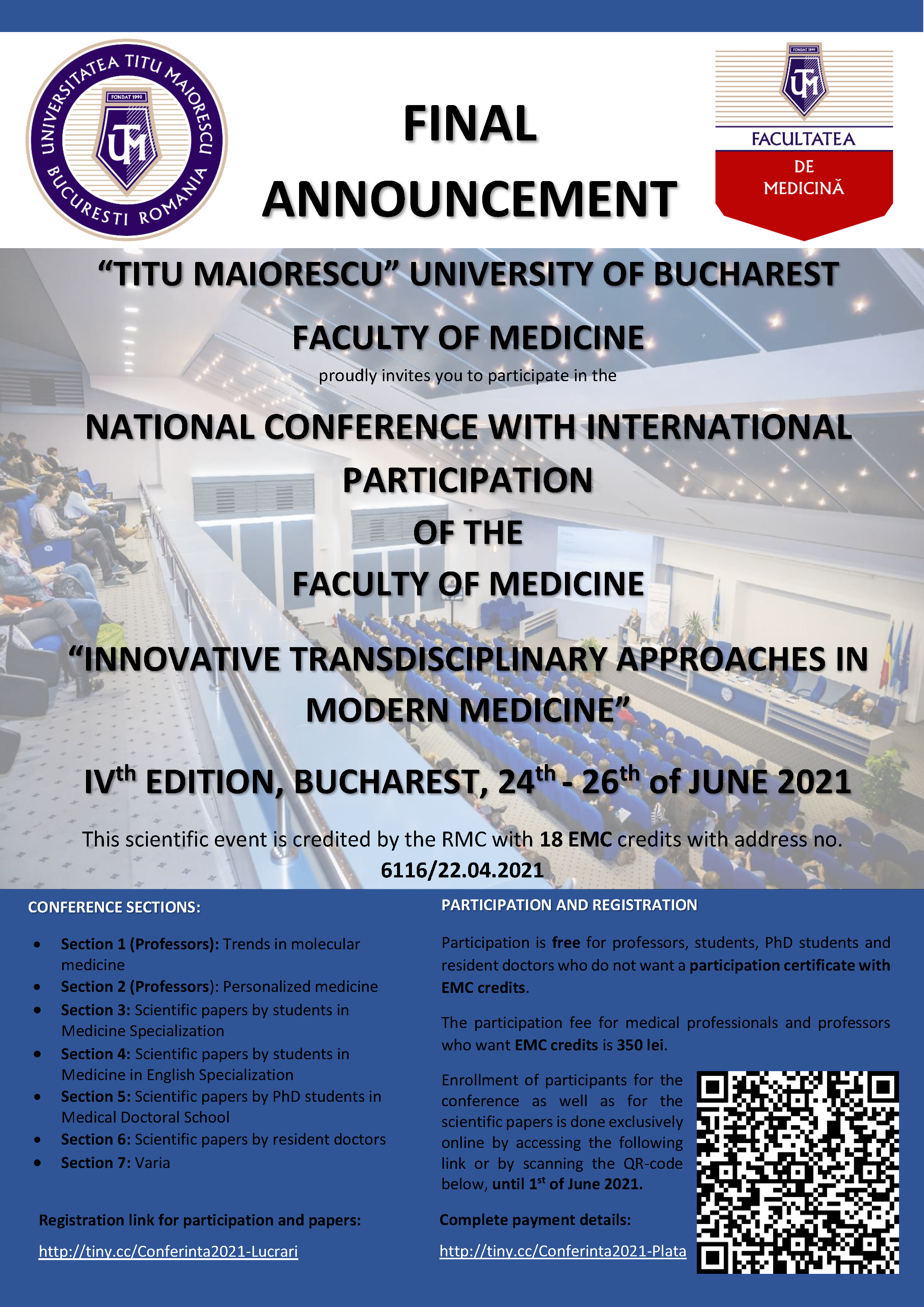 Download here.
---
SCIENTIFIC PROGRAMME